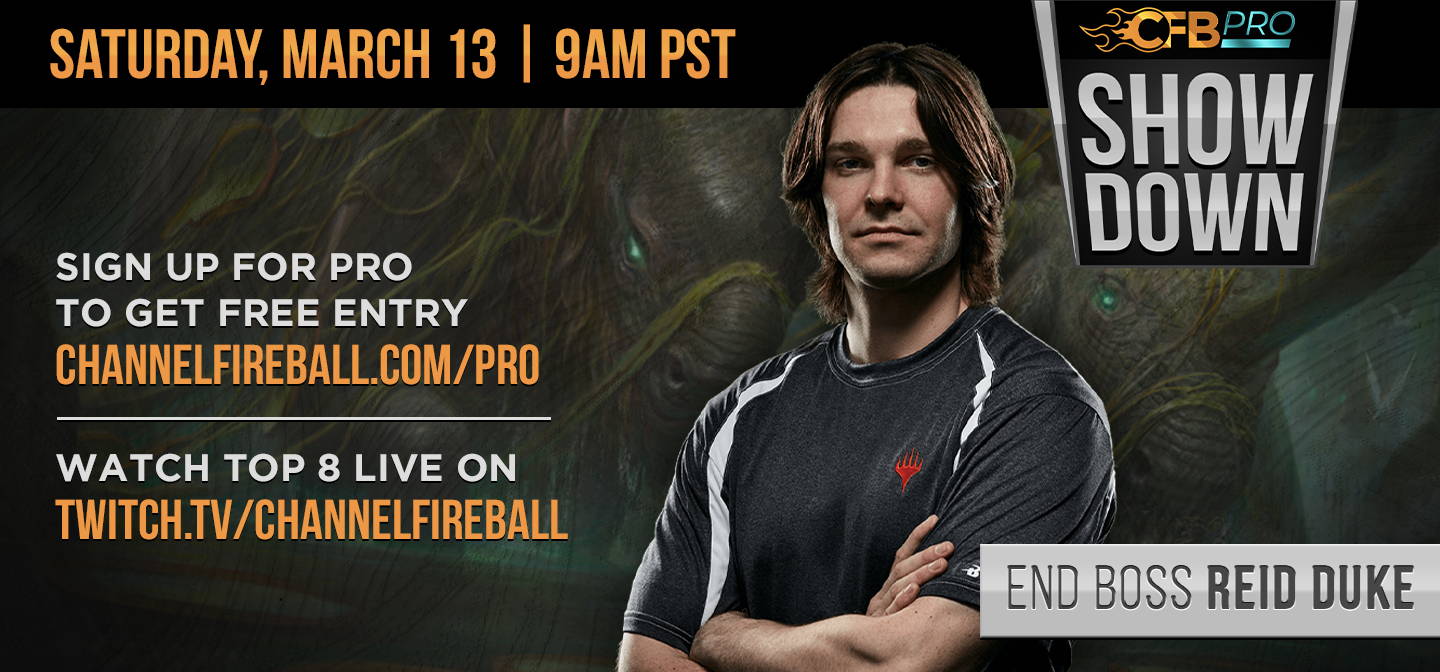 March 13th, 2021 - 9AM Pacific
The CFB Pro Showdown is a monthly tournament where the CFB Pro community comes together on Melee.gg, Discord, and MTG Arena to face off in friendly but fierce competition with a prize pool of $1,000 in ChannelFireball store credit on the line!


The next Showdown takes place on March 13th, 2021 and starts at 9 AM Pacific time. The event is exclusive to CFB Pro subscribers, but there's no entry fee – all Pro members are welcome and encouraged to enter.


The tournament itself is a single-elimination event, so make sure you pick a deck that can run hot all day. The format is Standard, which will feature cards from Kaldheim!
The $1,000 in ChannelFireball store credit will go to the Top 8, and the winner will go on to face off against our final boss, Reid Duke! If they defeat that final boss, they'll double their prize.


We'll be covering the event at twitch.tv/ChannelFireball. If you're lucky, you might be selected for a feature match!