MetaZoo Cryptid Nation
1st Edition
ChannelFireball is excited to be able to offer a MetaZoo Cryptid Nation product bundle to BinderPOS Customers in the US and Canada at wholesale rates.
MetaZoo: Cryptid Nation is committed to providing a fun gameplay experience, and a fulfilling collectibility experience. Since the beginning, we have committed to sell MetaZoo products at market price, without our prices being affected by the secondary market. Our gameplay, including the 4th wall effects, are tailored to creating a unique and exhilarating gameplay experience that changes from game-to-game.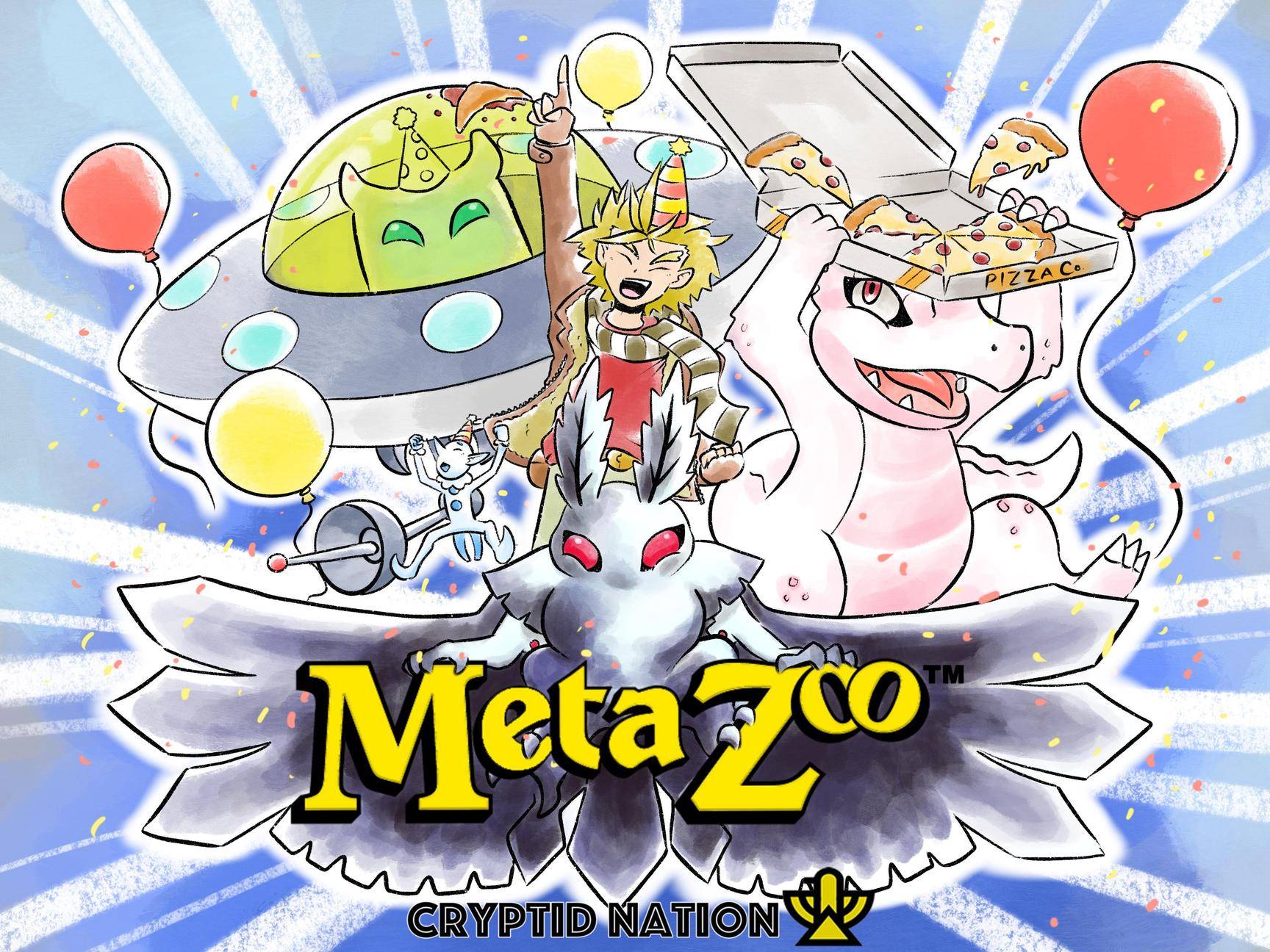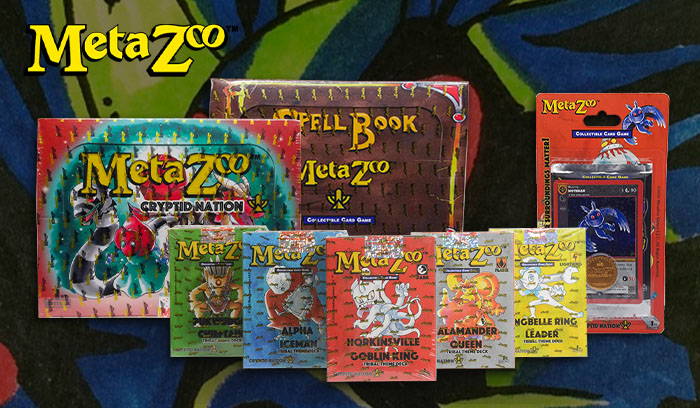 Each MetaZoo Cryptid Nation 1st Edition Bundle is available for $399.99 + shipping* and includes:

4 x Booster Boxes (MSRP $99.99)
4 x Blister Packs (MSRP $4.99)
2 x Spellbooks (MSRP $39.99)
1 x Set of 5 Theme Decks (MSRP $49.95)
4 x Release Boxes (MSRP $19.99)
4 x Release Promos
*Free shipping on orders of five or more bundles
Cryptid Nation Booster Box
Perfect for collectors and those who love the thrill of finding that one card they were searching for! Contains 36 booster packs!
Cryptid Nation Spell Book
For those who want the tools to start their MetaZoo experience. Contains 10 booster packs, 60 card sleeves, token kit, special metal coin, holographic promo card, and a Cryptid Nation map showing what cryptids are in your backyard!
Cryptid Nation Blister Pack
Add to your MetaZoo collection with blister packs! Each containing one booster pack and a metal coin!
Tribal Theme Deck
Want to get battling right away? For the most competitive of us, five unique tribal theme deck cases are available with pre-made decks. Learn to play and get a head start on the competition!
Cryptid Nation Release Box
Celebrate MetaZoo's release with a release box! Containing all new cards, each box has one of five preconstructed decks (randomly seeded), three booster packs, one sealed promo card, and a rulebook!
1. Fill out the form below to request how many of the bundles your store wants to purchase. Responses are due by June 16.
2. June 23 you will receive your allocation and invoice.
3. Payment is due by June 30 to confirm your order
4. Product ships in mid-July with a release date in late July
Orders of five or more bundles get free shipping.
This offer is only available to BinderPOS customers in the US and Canada.